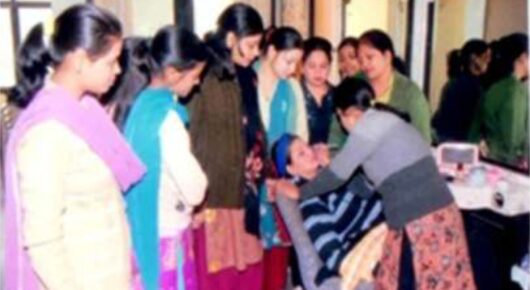 Education, Women Empowerment and skill development by
Kiwanis Club of New Delhi (Ladies)
Kiwanis Club of New Delhi supports its Sister Club "Kiwanis Club of New Delhi (L)", in its efforts to address the welfare of women and children from economically weaker sections. We not only provide the ladies club with accommodation to run their programmes, but also support them financially. Their many programmes are focused to benefit women and children with major emphasis on making them economically independent and contributors to the family budget.
Kiwanis Club of New Delhi (L) received its charter certificate on 6th June 1999.
They are imparting training in the following skills and disciplines-
Sewing/stitching and garment fabrication.
Beauty parlour training .
Basic computer training.
English speaking.
It is heartening to note that all the graduates from the above courses have been beneficially settled, some as entrepreneurs and others in well-paying jobs.